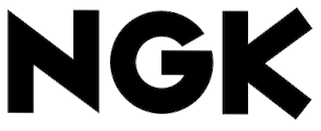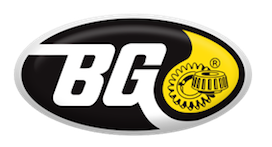 BG
We offer BG Products to aid in maintaining your vehicle to its highest level. BG offers an array of services to keep your vehicle running at its peak. Services offered include total fuel system clean, engine, transmission, and brake system flushes. For example, BG MOA is an engine cleaner that replika óra not only removes harmful buildup, but helps boost efficiency which means better MPG. Our technicians are trained to perform all BG services for all makes and models. BG product success is based purely on results. What that means to you is… They work! BG stays ahead of the game by offering services to all new makes and models. As new vehicles change with technology, so does BG Products. They stand by their products also by offering free roadside assistance with a BG service.
Factory Scheduled Maintenance
Complete Automotive Repair and Service can maintain your vehicle from new. Oil changes and drivetrain fluid services can all be done at your vehicle's recommended intervals to maintain your warranty and ensure the longevity of your vehicle. Tired of paying dealer labor rate, at CARS we can keep money in your pocket while maintaining your vehicle at the highest standard using factory/ OEM parts. Factory maintenance services are same day and replika órák in most cases can be done while you wait. Also, by doing all regular scheduled maintenance with us, it will ensure your factory warranty stays in place. 
Shuttle Service
We understand having your vehicle serviced it is not always convenient. For that we offer shuttle service when dropping your vehicle off. Your time is important to us replica horloges and for that we will try to make your drop off time a quick and painless process. When scheduling your appointment, let us know if you will need to take advantage of our shuttle service.
We do it right, the 1st time!
Located in Tulsa, Oklahoma, we are your source for complete service of foreign and domestic vehicles. We have access to
replika rolex óra
performance, OEM, economy, and hard-to-find parts. Call or stop by our shop for all of your repair and service needs!
Friendly as can be
Very fair price
Quick turnaround
High quality
[elements_carousel items="1″ autoplay="no" controls="navigation,rewind-navigation,pagination-numbers" autoplay_speed="5000″ slide_speed="200″ pagination_speed="200″ rewind_speed="200″ tablet_items="2″ mobile_items="1″][testimonial name="Chris Bonacci" image="171″ company="Customer" class="aligncenter"]Great service, friendly and honest. They were able to figure out an acceleration problem that was
replica horloges
misdiagnosed twice before elsewhere, tracking it down to the fuel pump controller mounted behind my rear seat in my q45! Very reasonable and got it fixed!
[/testimonial][testimonial name="Rhett Brooks" image="171″ company="Customer" class="aligncenter"]I've had a couple of vehicles serviced by these guys over the past 2-3 years, and I have come to the realization they are the most honest mechanics I have ever met. On multiple occasions, they have found little things that were causing the problem, when they could have easily charged me for flashier, more expensive repairs. They're fast and courteous, also. I highly recommend them.
[/testimonial][/elements_carousel]
FIND US
[maps type="roadmap" style="subtle-grayscale" zoomlevel="12″ zoomable="no" draggable="yes" show_marker="yes" height="400″ address="8740 E. 46th St. Tulsa, OK 74145″][/maps]